---
Saying No To The UN Migration Compact
by Chauncey Tinker – 20 Nov 2018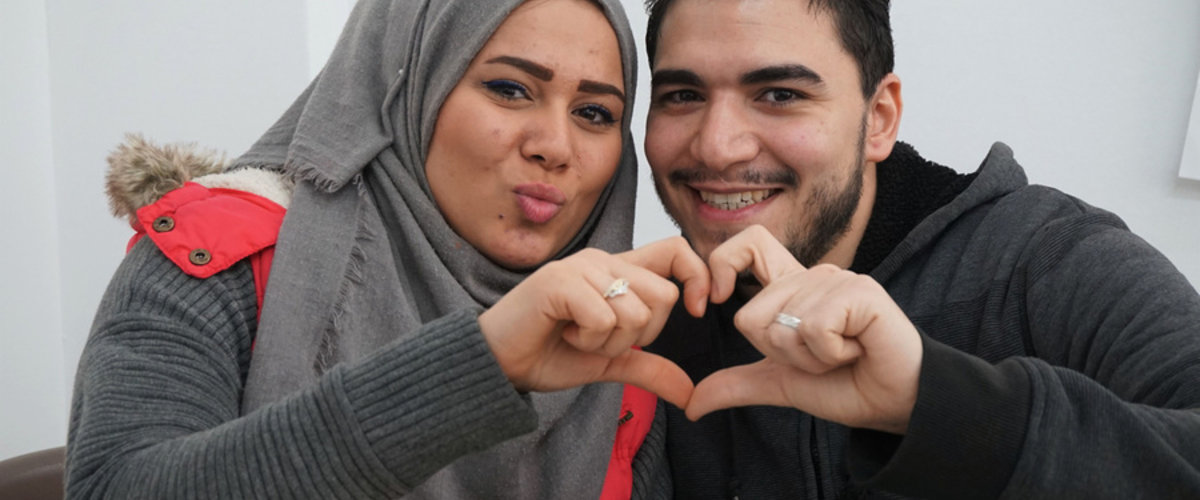 The above image accompanies the latest document
The UN plans to legalize all immigration and deprive citizens of Western nations of the right to object to it. It also intends to start an indefinite program of what it terms "regular migration". It is imperative that the citizens of all Western nations contact their political representatives and instruct them not to allow their governments to sign this agreement. Several countries (a growing list including the USA) have already declared their intention not to sign up to this agreement, but the current UK government has not yet declared its intention either way. Given Theresa May's appalling track record of abject appeasement of all and sundry it will not be at all surprising if her government intends to sign the agreement in December.
Here are some relevant extracts from the UN declaration:
FACILITATING REGULAR MIGRATION
The opening statement in the introduction attempts in part to blame climate change for the current migration crisis:
Since earliest times, humanity has been on the move. Some people move in
search of new economic opportunities and horizons. Others move to escape armed conflict, poverty, food insecurity, persecution, terrorism, or human rights violations and abuses. Still others do so in response to the adverse effects of climate change, natural disasters (some of which may be linked to climate change), or other environmental factors. Many move, indeed, for a combination of these reasons.
Point 4 introduces the concept of "regular migration" and suggests that "irregular migration" is challenging:
In adopting the 2030 Agenda for Sustainable Development one year ago, we recognized clearly the positive contribution made by migrants for inclusive growth and sustainable development. Our world is a better place for that contribution. The benefits and opportunities of safe, orderly and regular migration are substantial and are often underestimated. Forced displacement and irregular migration in large movements, on the other hand, often present complex challenges.
Point 5 affirms the "human rights" of all migrants regardless of status. Obviously their "human rights" are at odds with the rights of border security personnel to protect their borders using force:
We reaffirm also the Universal Declaration of Human Rights and recall the core international human rights treaties. We reaffirm and will fully protect the human rights of all refugees and migrants, regardless of status; all are rights holders. Our response will demonstrate full respect for international law and international human rights law and, where applicable, international refugee law and international humanitarian law.
In other words, nations are to lose the right to defend their borders.
Point 16 declares the intention to facilitate regular migration:
In the 2030 Agenda for Sustainable Development, we pledged that no one would be left behind. We declared that we wished to see the Sustainable Development Goals and their targets met for all nations and peoples and for all segments of society. We said also that we would endeavour to reach the furthest behind first. We reaffirm today our commitments that relate to the specific needs of migrants or refugees. The 2030 Agenda makes clear, inter alia, that we will facilitate orderly, safe, regular and responsible migration and mobility of people, including through the implementation of planned and well-managed migration policies. The needs of refugees, internally displaced persons and migrants are explicitly recognized.
SILENCING THOSE WHO OPPOSE IMMIGRATION
Point 13 tells us that we are not allowed to discriminate in any way:
All human beings are born free and equal in dignity and rights. Everyone has the right to recognition everywhere as a person before the law. We recall that our obligations under international law prohibit discrimination of any kind on the basis of race, colour, sex, language, religion, political or other opinion, national or social origin, property, birth or other status. Yet in many parts of the world we are witnessing, with great concern, increasingly xenophobic and racist responses to refugees and migrants.
By implication then we cannot discriminate against the followers of religions that incite violence against us.
Point 14 declares the intention to "take steps to counter" not just "hate crimes" and racial violence but also "hate speech":
We strongly condemn acts and manifestations of racism, racial discrimination, xenophobia and related intolerance against refugees and migrants, and the stereotypes often applied to them, including on the basis of religion or belief. Diversity enriches every society and contributes to social cohesion. Demonizing refugees or migrants offends profoundly against the values of dignity and equality for every human being, to which we have committed ourselves. Gathered today at the United Nations, the birthplace and custodian of these universal values, we deplore all manifestations of xenophobia, racial discrimination and intolerance. We will take a range of steps to counter such attitudes and behaviour, in particular with regard to hate crimes, hate speech and racial violence. We welcome the global campaign proposed by the Secretary-General to counter xenophobia and we will implement it in cooperation with the United Nations and all relevant stakeholders, in accordance with international law. The campaign will emphasize, inter alia, direct personal contact between host communities and refugees and migrants and will highlight the positive contributions made by the latter, as well as our common humanity
In a more recent document there is an Orwellian declaration of intent to :
OBJECTIVE 17: Eliminate all forms of discrimination and promote evidence-based public discourse to shape perceptions of migration

33. We commit to eliminate all forms of discrimination, condemn and counter expressions, acts and manifestations of racism, racial discrimination, violence, xenophobia and related intolerance against all migrants in conformity with international human rights law. We further commit to promote an open and evidence-based public discourse on migration and migrants in partnership with all parts of society, that generates a more realistic, humane and constructive perception in this regard. We also commit to protect freedom of expression in accordance with international law, recognizing that an open and free debate contributes to a comprehensive understanding of all aspects of migration.

…

c. Promote independent, objective and quality reporting of media outlets, including internet-based information, including by sensitizing and educating media professionals on migration-related issues and terminology, investing in ethical reporting standards and advertising, and stopping allocation of public funding or material support to media outlets that systematically promote intolerance, xenophobia, racism and other forms of discrimination towards migrants, in full respect for the freedom of the media.
Obviously, if governments are promoting particular media outlets, then those media outlets cease to be independent.
ENSLAVING THE WESTERN TAXPAYER THROUGH WELFARE
Already burdened by high taxation to fund free healthcare, free schooling, free housing, and free welfare benefits for all, taxpayers will soon have to fund all these costs for millions of the new "regular migration" arrivals as well.
Objective 22 from the more recent document enshrines the right of migrants "at all skill levels" (i.e. including those with no skills at all) to have "social protection" (i.e. welfare benefits) paid to them in "countries of destination":
OBJECTIVE 22: Establish mechanisms for the portability of social security entitlements and earned benefits

38. We commit to assist migrant workers at all skills levels to have access to social protection in countries of destination and profit from the portability of applicable social security entitlements and earned benefits in their countries of origin or when they decide to take up work in another country.
CONCLUSION
Please, people of the West, I beg you, I implore you – don't be fools! Don't be taken in by the "non-binding" wording of the agreement, it is designed to set the scene and to establish norms thereby paving the way for binding legislation to follow in the future. Don't allow your governments to undermine your fundamental right to speak freely about the things that affect you. Don't allow your governments to sign away the right to defend your nations' borders. Your taxes will rise endlessly to support the new arrivals and you won't be allowed to object to any aspect of their behaviour. Please contact your political representatives and let them know what you think of this agreement.
SOURCES:
The above quotes come from these two documents:
Dated September 2016:
New York Declaration for Refugees and Migrants
Dated July 2018:
GLOBAL COMPACT FOR SAFE, ORDERLY AND REGULAR MIGRATION
See also:
Modalities for the intergovernmental negotiations of the global compact for safe, orderly and regular migration
What do you think? Are you a slave? Please leave a comment below.